Join us 

Thursday July 26th


for our Monthly
Pinellas Democratic
Party Meeting
7pm-9pm
St. Petersburg  Mariott
12600 Roosevelt Blvd. N.,
St. Petersburg, FL  33716
(map)
_____________________
National Democratic Committee targets Republican Gus Bilirakis' seat as winnable
By Tracey McManus
As a longtime Republican stronghold, Florida's 12th congressional district has been a lost cause for progressive candidates.
President Donald Trump won the district by nearly 19 percentage points in 2016. And one political family has held the seat for 36 years: Rep. Gus Bilirakis, R-Palm Harbor, was first elected in 2007, succeeding his father, Michael Bilirakis, who served for 23 years.
National Democratic leadership thinks 2018 could be the beginning of a different story.
The Democratic Congressional Campaign Committee has added District 12 to its Majority Makers list, a collection of 56 Republican seats across the nation identified with the potential to flip blue.
DCCC spokeswoman Amanda Sherman said Bilirakis' 2017 votes to repeal and replace major parts of the Affordable Care Act and to pass Trump's controversial tax bill make District 12 a likely target. Sherman said the district also is in play because of the legitimacy of Democratic challenger Chris Hunter.
"There is a path for a Democrat there, and we think Chris Hunter can build on that with his profile," Sherman said of the district, which covers all of Pasco and northern parts of Pinellas and Hillsborough counties.
(To read the entire article, click here.)
___________________
The Florida Legislature keeps stomping on local laws
By Mitch Perry
After the mass shooting at Marjory Stoneman Douglas high school in South Florida, the mayors of twenty Florida cities filed a legal challenge to a state firearm law. The controversial law allows the state to impose a $5,000 fine on any local official that dares to pass local gun regulations.
The firearm law is an example of a growing problem for local governments – the Republican-led Legislature keeps attacking "home rule," the right of municipalities to pass laws that suit individual communities.
Critics of the state's heavy-handed approach say that Republicans in the state Legislature are spitting on the grave of founding father Thomas Jefferson, who said that "the government closest to the people, serves the people best."
From fighting local bans on plastic bags and polystyrene to neighborhood regulations on vacation rentals and cellular towers, the Legislature is increasingly trying to supersede local home rule.
(To read the entire article, click here.)
_____________________
Don't forget to check out our website for upcoming meetings and other Democratic events.
https://pinellasdemocrats.org/
_____________________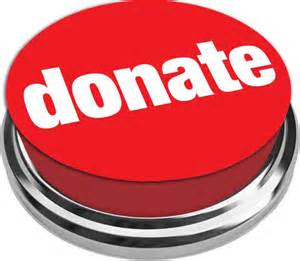 Social Share